What's the best way to get your dog into the Thanksgiving spirit? Deck them out in a festive thanksgiving hat, of course! And why not Encourage your friends and family to do the same with their dogs. It's a great way to get everyone into the holiday spirit. Not to mention, it'll make for some hilarious photos.
Many thanksgiving hats for dogs are available online and in pet stores. You can even make your own if you're feeling crafty. Just be sure to choose a comfortable hat for your dog to wear that won't slip off easily. After all, you want them to enjoy the experience too!
If you have no ideas to start with, don't worry, we are here to help! Let's check over 15+ ideas for thanksgiving hat for dogs!
---
Four Popular Themes of Thanksgiving Hats for Dogs
Here are five popular Thanksgiving hats for dogs that will make you say "aww!":
1. The Pilgrim Hat
The first Thanksgiving was celebrated by the Pilgrims and Native Americans coming together to give thanks for a good harvest.
What better way to honor that tradition than with a cute pilgrim hat for your dog? You can find these hats easily online or in pet stores.
They typically have an adjustable strap so they will stay put on even the wiggiest of dogs.
You can even add a fake feather or two poking out of the hat band for an extra special touch!
More Ideas About Pilgrim Hat for Inspirations!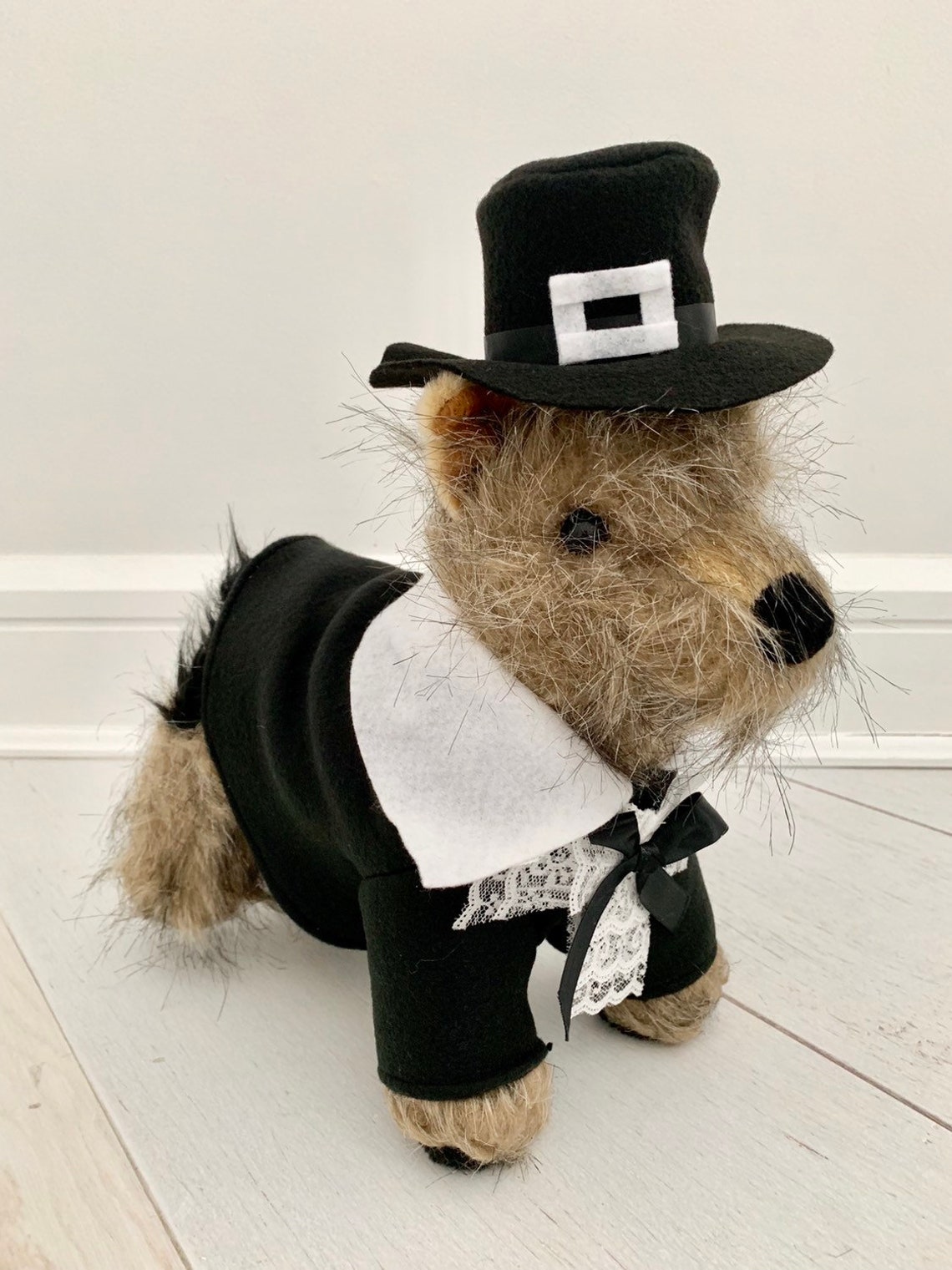 Dog's Pilgrim Hat & Costume: FiercePetFashion on Esty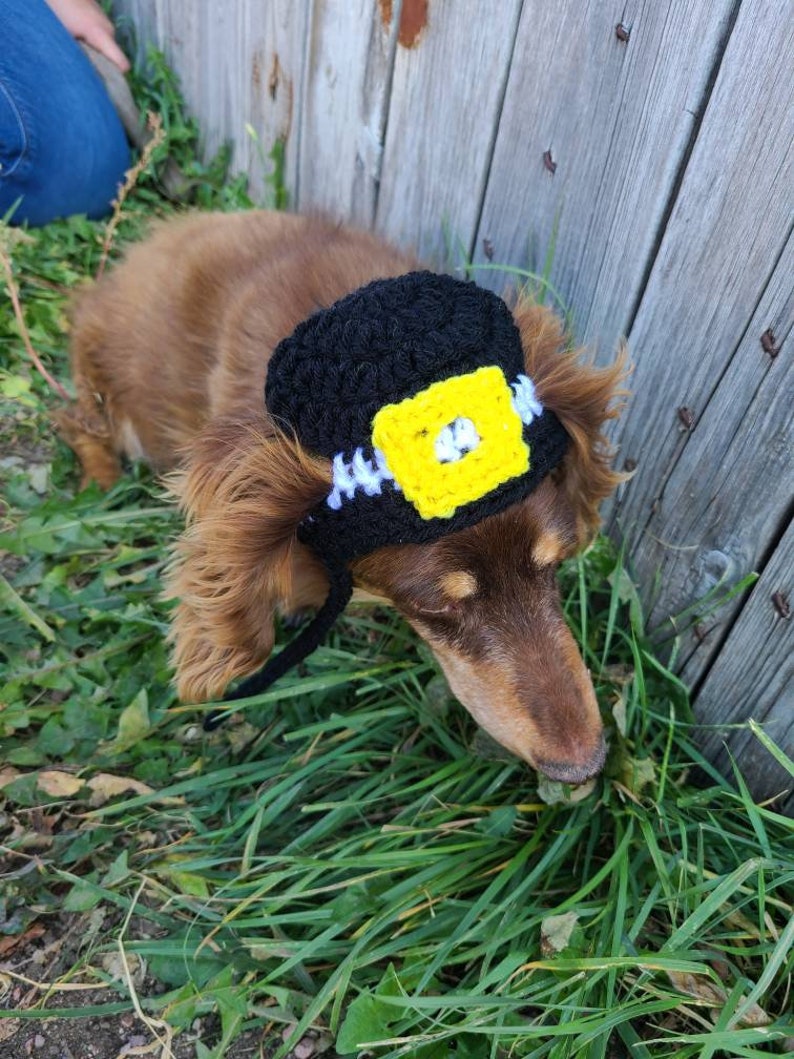 Knitted Pilgrim Dog Hat: uniquelymore on esty
Paper Hat @nottabearnewfoundlands on Instagram
A Stylish Felt Pilgrim Hat for Dogs: @Jane!! on Flicker
Puppy Pilgrim Fascinators on esty
2. The Turkey Hat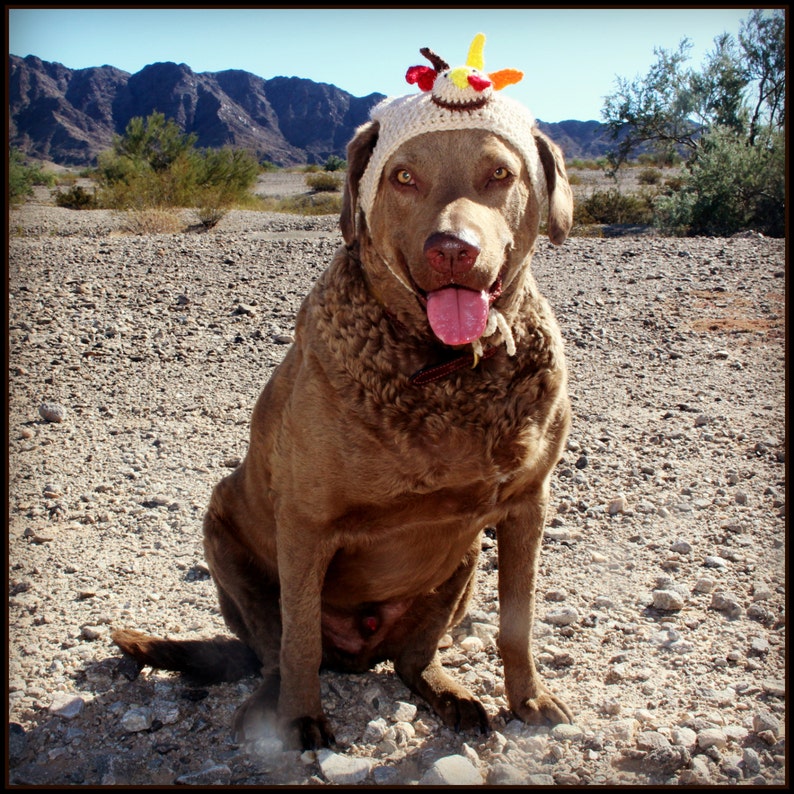 What would Thanksgiving be without turkey? This holiday is all about feasting on delicious foods, and turkey is definitely the star of the show.
But why should your human family members have all the fun? Dogs can get in on the action too with their own turkey hats!
These hats are usually made from felt and have cute craft details like googly eyes and red construction paper wattle.
Add a little stuffing to make it extra plump and your dog will be ready to strut their stuff at Thanksgiving dinner!
More Ideas About Turkey Hat for Inspirations!
@ltharris_ on Pinterest
@hoosierfavoritegoldens on Instagram
@msmiliedoodles on Instagram
@gooseandtrout on Instagram
3. Toasted Turkey Hat
For dogs who maybe like their turkey a little more on the well-done side, there's always the option of a toasted turkey hat!
These hats are usually made from lightweight aluminum foil and have construction paper flames attached to the top.
They slip right over your dog's head and are secured with an elastic band.
Not only will your dog look adorably silly in this hat, but they'll also be nice and warm thanks to the aluminum foil. It's a win-win!
More Ideas About  Drumstick Turkey Hat for Inspirations!
Turkey Drumstick Hat: Yirepny on Amazon
@msnyajira on Instagram
@rocketboythepup on Instagram
@lifewithmalamutes on Instagram
4. The Thanksgiving Pie Hat
Last but not least, we have the Thanksgiving pie hat. This hat is perfect for all of those food-loving pups out there!
It's basically just a regular baseball cap with some felt attached around the edges to resemble crust.
The front of the hat can be decorated with any felt fruit or design you want.
Apple pie, pumpkin pie, peach cobbler…the sky's the limit! Just make sure you save room for seconds…I mean, thirds.
More Ideas About Thanksgiving Pie Hat for Inspirations!
Top Paw Festive Pumpkin Pie Pet on Amazon
---
Final Words
No matter which hat you choose for your dog, one thing is for sure: they are sure to be the life of the party in any of these festive get-ups.
So get creative and have fun dressing your four-legged friend in one of these popular Thanksgiving hats. Happy holidays!