Captivating the fashion streets is an oldie but a goldie – the spectacular essence of pink nail polish for French tip designs, a trend that is redefining classic chic.
This gentle hue is transforming the conventional white-tipped French manicure, introducing a soft-spoken flare to a traditional expression.
The subtleness of pink baths your nails under a warm glow, injecting singularity into what was otherwise a uniform design.
So stay tuned and ready to dip your fingers into the rosy realm of pink nail polish!
---
Pink Is Becoming The New Black for French Manicure
Color evolution is a significant part of the fashion world's ceaseless evolution – and pink is thriving phenomenally for French manicures.
Jean Paul Gaultier declared, "Pink isn't just a color. It's an attitude." And certainly, it is delivering a contemporary vibe that is creating a new norm.
Perfectly balancing between a dainty flush of blush and a vivid pop of color, pink is suitable for all skin tones.
It broadens the scope of flexing fashion's versatility, from pastel lovers to those drawn by deeper shades.
The adaptable pink manicure seamlessly lends itself to a formal black-tie event or a casual summer brunch.
Furthermore, this groundbreaking shift to pink French tips has been widely embraced by fashion mavens like Rihanna, adding credibility to this design revolution.
As for your choice of palate, here are a select few pink polishes that we believe deserve a spot in your vanity:
---
7 Best Pink French Nail Polish Review
#1. Baby Take a Vow – OPI
This glossy finish polish, casting a romantic shell pink hue, is incredibly versatile yet distinctly elegant – perfect to add a sophisticated aura to your French tip design.
Size: 0.5 Fluid Ounces
Finish Type: Glossy
---
#2. Strawberry Margarita – OPI
A lively rose-hot pink with a vibrant creme finish, just like its namesake cocktail. A dash of this is sure to resonate with your playful side.
---
#3. Bubble Bath – OPI
This perfume of sheer tones softly whispers elegance, making your nails look unassumingly stunning.
Size: 0.5 Fluid Ounces
Finish Type: Sheer
---
#4. Girl from Ipanema – Lights Lacquer
This jelly finish polish adorned with glitter stirs a delicious cocktail of vivacious pink adding a bit of sparkle to any outfit.
Size: 0.43 Fluid Ounces
Finish Type: Glitter, Jelly
---
#5. Put it in Neutral – OPI
A luscious crème finish, with a gentle hue, for those who adore subtler shades.
---
#6. Suzi is My Avatar – OPI
Lean in on your adventurous side with this vivid coral-pink shade in a creamy finish.
---
#7. Inside Scoop – Essie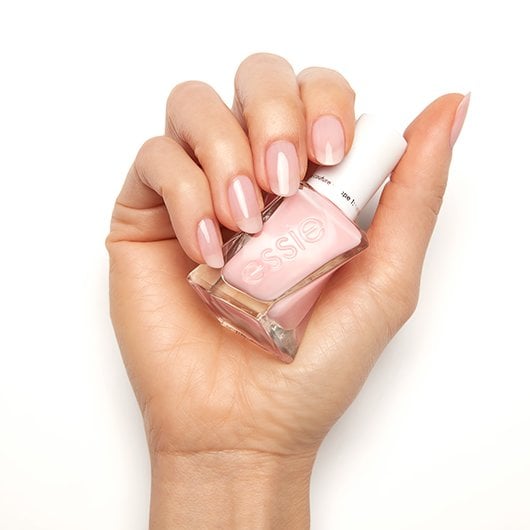 Embrace elegance with this sheer, plush shade of pink that subtlely enhances your French tip design.
Size: 0.46 Fluid Ounces
Finish Type: Sheer
---
Some Inspirations of Applying These Pink Shades
Baby Take A Vow & Strawberry Margarita
Bubble Bath + Transparent Base
Chiffon (Buy Here) & Girl From Ipanema
Put it in Neutral & Suzi Is My Avatar
Inside Scoop
---
Final Words
Indeed, the undeniably empowering pink has dramatically stolen the limelight in the nail fashion galaxy.
It's neither overtly simple nor extravagantly flashy – it's a balanced brew of modern aesthetics and timeless elegance. As the French proverb goes,
"Plus ça change, plus c'est la même chose" – the more things change, the more they stay the same";
Just as the timeless French manicure makes a transition into the pink palette, style remains the constant variable in an ever-changing fashion equation.
As it's now apparent, pink has successfully taken over the throne of French manicure classic nail style- it's audacious, it's chic, and it's the new black.
Gracefully syncing with every skin tone and look, pink manicures are impressively flexing versatility.
Succumb to the magnetism of pink, and ride the wave of this swanky trend in nail fashion. It's time to retire the white and 'Think Pink'.