Picture this: you're standing in front of your mirror, admiring your stunning navy dress that fits like a dream. You've got the perfect shoes and dazzling accessories, and you're ready to enter that particular event.
But wait – something's missing. Your nails!
You suddenly realize you do not know the best nail color to wear with your navy dress. The clock is ticking, and you're starting to panic.
You're not alone. Many fashion-savvy individuals find themselves in this predicament, struggling to find the perfect nail color that complements their outfit without clashing or looking too matchy-matchy.
You want a shade that enhances the elegance of your navy dress and reflects your style, but with so many options available, it can be overwhelming trying to make the right choice.
Don't worry; we've got you covered! Today we'll explore the best nail colors to match your navy dress and provide a few handy tips on selecting the right nail art design.
So, let's dive in and nail the look!
---
What Color Will Look Good On Navy Dress Exactly?
When it comes to choosing the right nail color for your navy dress, it's important to understand how the deep blue hue can affect your skin tone.
A navy dress's rich, cool undertones can enhance or contrast your skin tone, creating different effects.
For example, if you have a cool skin tone, a navy dress will harmonize with your complexion and create a more cohesive look.
On the other hand, if you have a warm skin tone, the navy dress will create a striking contrast that adds depth and interest to your overall appearance.
To create a balanced and flattering nail look, consider selecting a color that complements your skin tone while also considering the navy dress's impact.
This could mean opting for a shade that contrasts with the deep blue hue for an eye-catching effect or choosing a color that harmonizes with your skin tone and the dress for a more subtle, sophisticated look.
What Colors Are Unacceptable For Navy Dress?
While there's no hard-and-fast rule about which colors to avoid, a few may not work as well with a navy dress.
For example, black nail polish can sometimes create a harsh contrast, making your outfit appear too dark and heavy.
Similarly, bright neon colors might clash with the elegance of a navy dress rather than complement it.
Ultimately, choosing a color that harmonizes with your dress and enhances your overall look is essential.
Next, let's explore the best shades to wear with a navy dress!
---
Classic Nude Shades
Nude shades are a timeless and sophisticated option that can beautifully complement a navy dress.
These versatile hues create a clean, polished look that works well for any occasion. When selecting the perfect nude shade, consider your skin tone. For fair skin, opt for a soft pink or beige hue.
Those with medium skin tones should look for warmer shades like peach or caramel. And for darker skin tones, rich chocolate or deep tan shades will be most flattering.
---
Metallic Gold and Silver
Adding a touch of metallic gold or silver to your nails can elevate your look and add a dose of elegance to your navy dress.
These shimmering shades catch the light beautifully and make a stunning statement without being too bold.
To achieve the best results with metallic nail polish, apply a base coat first to create a smooth surface, and then follow up with thin, even layers of your chosen color.
Finish with a topcoat to seal in the shine and ensure your manicure lasts as long as possible.
---
Bold Red Contrast
To make a striking impression, consider pairing your navy dress with bold red nail color.
The contrast between the deep blue and the vibrant red creates a classic, sophisticated look that will turn heads. When choosing the perfect red shade, take your skin tone into account. For fair skin, opt for a true red or slightly blue-toned red.
Medium skin tones look great with warm reds or orange-toned reds, while deep, rich reds like burgundy or oxblood complement darker skin tones.
---
White, the Classic
For an edgy and chic vibe, consider pairing your navy dress with a crisp white nail color. This classic look creates modern drama and is perfect for any occasion.
Choose a creamy, opaque shade of white to ensure your nails don't appear too chalky or washed out against the navy dress.
---
Matching Accessories
Coordinating your nail color with your accessories is another stylish option when wearing a navy dress.
For example, if you're sporting gold or silver jewelry, consider matching your nails with a metallic shade in the same tone.
Alternatively, if you're carrying a statement clutch in a bold color, try matching your nail color to create a cohesive and polished look.
This approach ties your ensemble together and adds a personalized touch to your overall style.
---
Soft Pastel Shades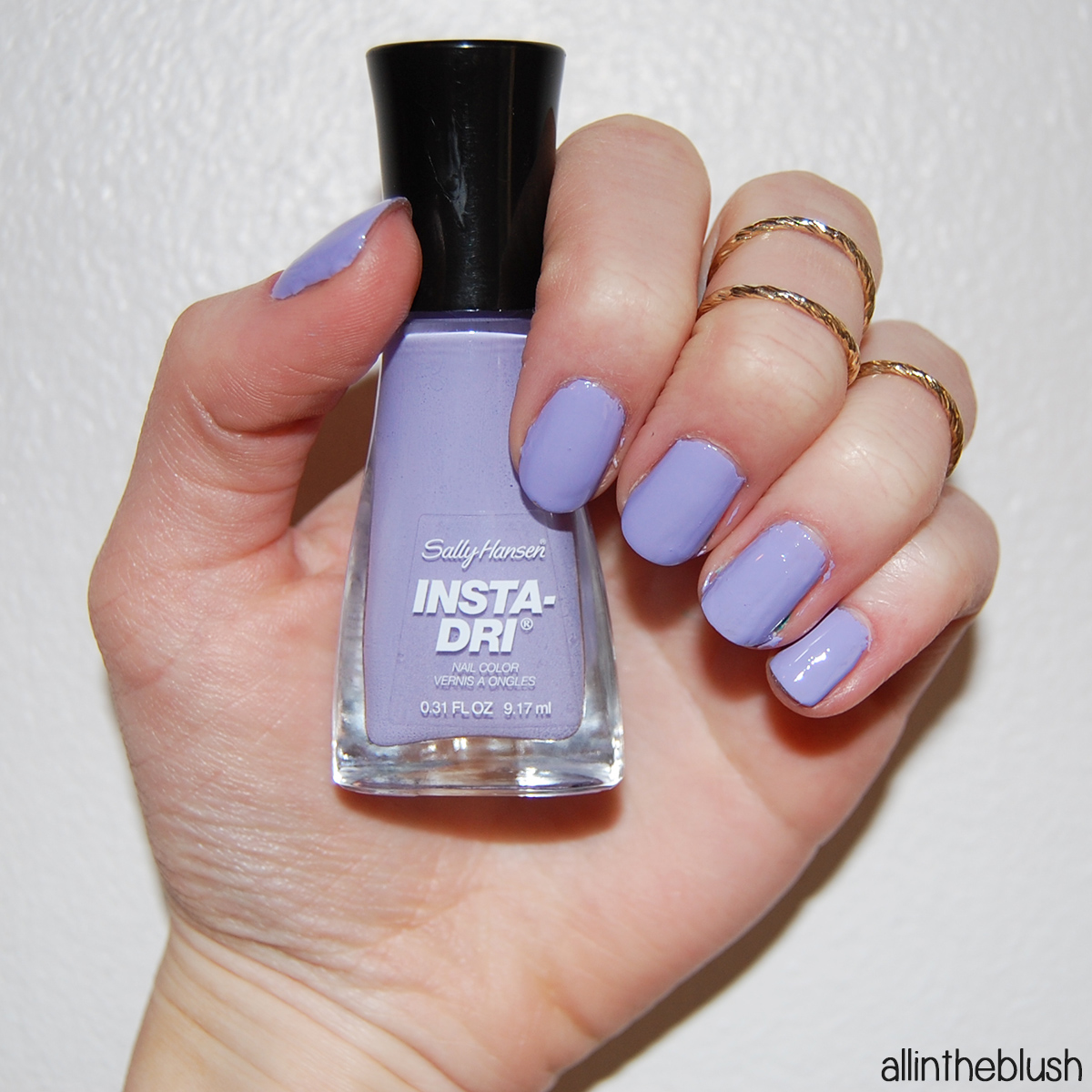 Consider pairing your navy dress with pastel nail colors like blush or lavender for a soft and feminine touch.
These delicate hues add a subtle pop of color without overpowering your outfit, and they work particularly well for daytime events or casual gatherings.
When choosing a pastel shade, don't forget to consider your skin tone.
Lighter pastel shades flatter fair skin tones, while medium to dark skin tones can pull off more saturated or deeper pastel hues.
---
Fun with Glitter and Nail Art
Experiment with glitter or nail art designs if you're feeling adventurous and want to add a unique twist to your manicure.
There are endless possibilities, from a simple glitter accent nail to intricate geometric patterns or even themed designs that match the occasion.
When incorporating glitter or nail art, ensure your chosen design complements your navy dress and doesn't compete for attention.
The key is to balance creativity and cohesion for a memorable and stunning nail look.
---
Tips for Balancing Dress Style Between Nail Art Design
The style of your navy dress also plays a significant role in determining the most suitable nail art designs.
If your dress is simple and understated, you have more freedom to experiment with intricate and bold nail art designs.
However, if your dress features elaborate embellishments or patterns, opting for more subtle nail art to avoid competing with the dress itself is best.
When selecting a nail art design, consider your dress's silhouette, neckline, and detailing.
A minimalist sheath dress might call for geometric patterns or metallic accents, while a romantic lace gown may be better suited to delicate floral designs or soft pastel shades.
By considering your dress style, you can create a cohesive, polished look that truly stands out at any event.
---
Conclusion
With so many nail color options and design ideas to choose from, finding the perfect combination to complement your navy dress has never been easier.
From classic nude shades to bold red contrasts, there's a color and style to suit every taste and occasion.
So go ahead and confidently choose a nail color that enhances both your navy dress and your personal style – and get ready to turn heads at your next event!