It's no secret that men are struggling to figure out how to dress these days.
With athleisure taking over and business casual becoming the norm, it's hard to know when it's appropriate to reach for a suit or sport coat anymore.
However, one clothing article will always be in style and appropriate for any occasion: the tweed cap.
Think of it as the ultimate gentleman's accessory. Whether you're going for a walk on a brisk autumn day or attending a horse race, the best tweed caps will make you look like you've just stepped out of central casting for an old-timey movie.
But what exactly is a tweed cap? And are they only for older gentlemen? Keep reading to learn everything you need about this essential menswear piece.
---
What is a Tweed Cap?
A tweed cap, also known as a flat cap or driving cap,is a rounded cap with a small brim in front.
It was popularized in the early 20th century by Englishmen who wanted to keep their heads warm while driving open-top cars.
The caps were traditionally made from tweed—a rough, woolen fabric—hence their name. Today, you'll find tweed caps made from all sorts of materials, from cashmere to cotton.
Tweed caps come in all colors and styles, but the most popular ones are usually solid-colored and made from herringbone or houndstooth fabric.
If you want to look like a true gentleman, stick to classic colors like navy, brown, or gray.
---
Are Tweed Caps Only for Older Gentlemen?
Contrary to popular belief, tweed caps are not just for older gentlemen (although they do tend to be more popular among that demographic).
In fact, more and more younger men are turning to tweed caps as a way to add some vintage flair to their outfits.
The key is not to take yourself too seriously—a touch of whimsy goes a long way with this particular article of clothing.
---
10 Best Tweed Caps to Give You Vintage Vibes
#1.
PanPacSight Men's Classic Gatsby Tweed Cap via Amazon
#2.
Wonderful Fashion Classic Herringbone Tweed Wool Cap via Amazon
#3.
JANGOUL Blend 8 Panel Tweed Cabbie Hat via Amazon
#4.
Brixton Men's Holligan Tweed Driver Cap via Amazon
#5.
Failsworth Carloway Harris Tweed Cap via coes
#6.
Guinness Patch Tweed Flat Cap via Amazon
#7.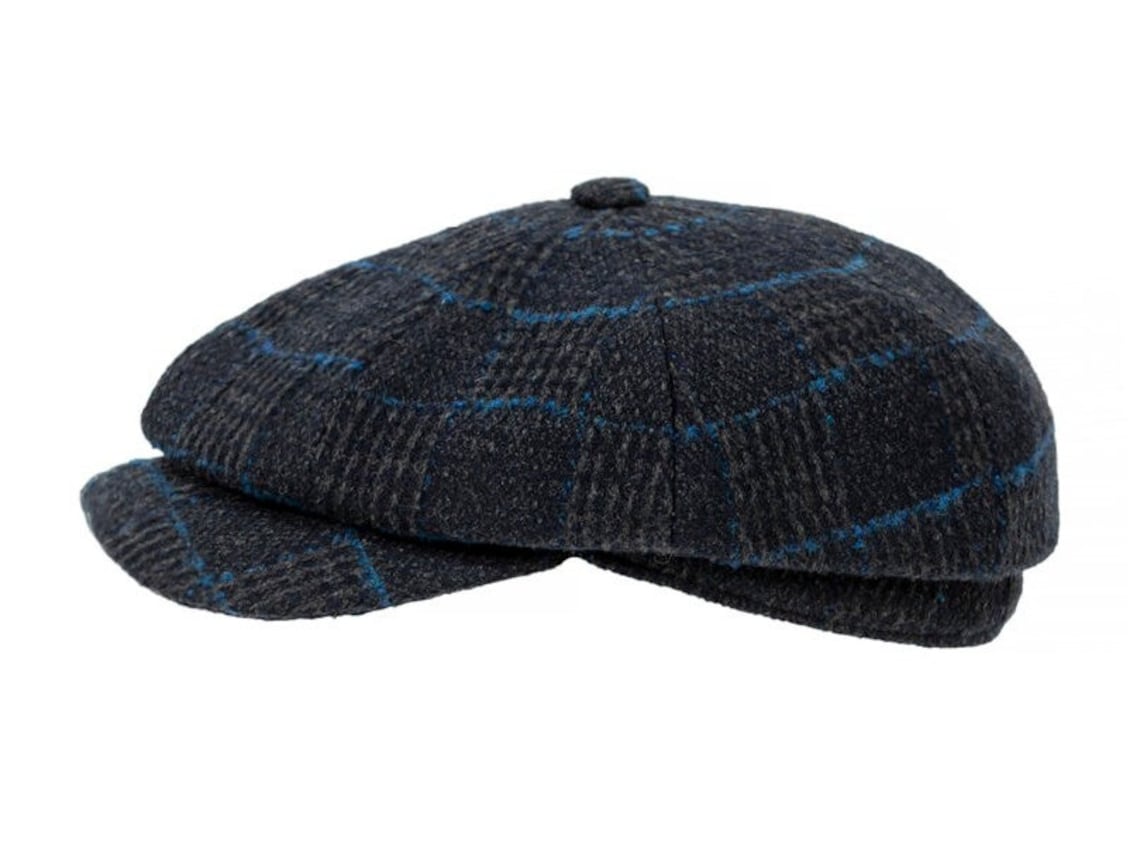 MrPeaksby Bakerboy Tweed Flat Cap via Esty
#8.
Stetson Wool Herringbone Hatters Tweed Cap via Amazon
#9.
Hanna Men's Tweed Flat Cap via Amazon
#10.
Guinness Official Grey Tweed Flat Cap via Amazon
---
Conclusion:
No matter how you choose to wear it, there's no denying that a tweed cap is a stylish and timeless piece of menswear.
So if you're looking for an accessory that will make you look like a Gentleman, regardless of the occasion, reach for a tweed cap—you won't be disappointed.