Tilley Endurables' hats are a true success story regarding outdoor apparel.
Not only have Tilley's Sun Hats become a staple in many outdoor enthusiasts' wardrobes, but the brand is also trendy for its innovative designs and use of premium quality materials.
If you love the look and features of Tilley's iconic sun hats but don't want to shell out the cash for a $90-$130 hat, you can choose from plenty of budget dupe options.
Today we'll explore how to dupe Tilley's and a few alternative brands and styles. And we also prepared the best dupe options for Tilley hats under $50.
Stay Tuned!
---
What Are Tilley Sun Hats Called?
Tilley's Sun Hat is an iconic style of headgear that offers unbeatable sun protection for outdoor activities.
The most popular mode of Tilley sun hat is the broad-brimmed Boonie or Safari Hat.
The style works well for outdoor adventurers who want good-looking and functional hats to keep them cool and protect their faces from sun, wind, rain, and insects.
Whether a Bonnie Hat or a Safari Hat, Tilley's Sun Hat looks stylish and features advanced materials and construction techniques.
For example, Tilley Hats are known for including extra wide brims, a chin strap, adjustable neck cords, and secret pockets.
---
5 Dupes for Tilley's Popular Sun Hat Under $50
Finally, here is the list of dupe options for Tilley's iconic Sun Hats under $50 to help you dupe your favorite style without breaking the bank.
#1.
Ultralight Cape Sun Hat from Tilley
Tilley has created the perfect blend of outdoor protection and versatility with this Ultralight Cape Sun Hat.
Crafted with a UPF50+ rating, this sun hat is built to handle even the brightest days while featuring an ultra-lightweight design.
The adjustable wind cord, quick dry features, and durable water-repellent finish lend themselves to any adventure.
This sun hat doesn't just offer the functional capability. They've included recycled fibers and stretch fabric to provide environmentally friendly solutions that maintain durability.
Dupes for This Hat:
Sunday Afternoons UPF 50+ Adventure Hat from Amazon
Sunday Afternoons Adventure Hat can be a perfect alternative to the Tilley Ultralight Cape Sun Hat.
Crafted with a UPF50+ rating, this hat is designed to provide top-notch sun protection. Its moisture-wicking fabric is perfect for keeping you cool and dry.
While its floatable foam core ensures it will not get lost in the water.
This hat proves Sunday Afternoons's dedication to craftsmanship and the outdoors for whatever adventures lie ahead.
---
Wmcaps Outdoor Sun Hat with UV Protection from Amazon
Wmcaps Outdoor Sun Hat is an excellent alternative option for Tilley's.
It features full sun protection with UPF50+ and offers a large brim and neck flap to protect your face, ears, and neck from sunburn.
Made of durable, lightweight nylon fabric, this hat is waterproof and quick-drying, giving you maximum comfort during your outdoor adventures.
---
#2.
Ultralight Sunshield Cap from Tilley
The Tilley Ultralight Sunshield Cap is a great choice for anyone who enjoys spending time outdoors but needs reliable protection from the sun's rays.
This high-quality, 5-panel design hat is made of ultralight fabric and features a removable sun shield cape for full coverage and silicone eyelets for ventilation.
It also has an adjustable nylon band at the back, allowing you to customize the fit to your preference.
This cap provides the perfect balance of comfort, protection, and function – ideal for those long days on the trail.
Dupes for This Hat:
Connectyle UV Sun Protection Safari Cap with Neck Flap from Amazon
Connectyle Men's UV Sun Protection Cap is ideal for anyone looking to enjoy the outdoors.
It is made of 100% polyester, with a breathable and lightweight material that makes it comfortable to wear during active times.
This cap offers UPF 50+ sun protection, blocking 98%+ of damaging UV rays and also has a detachable neck flap that provides extra protection of your neck.
Furthermore, it features ventilation holes on both sides for better airflow and to reduce sweat build-up, as well as an elastic drawcord with toggle at back for adjustability.
Finally, its foldable design makes it convenient to pack in any outdoor activities such as fishing, hiking, camping and more.
---
LLmoway Sun Cap with Removable Neck Flap from Amazon
LLmoway Sun Cap is a must-have for any outdoor activity, offering reliable sun protection in a comfortable fit.
Made of 100% polyester and featuring a hook and loop closure, this cap has both a bill and a removable neck flap to protect your face, ears, and neck from the sun.
Its mesh design helps ensure breathability while its lightweight fabric results in optimal cooling capacity.
The LLmoway Sun Cap also sports adjustable sizing making it cozy to wear.
Of course, its foldable and packable design makes it easy to take with you no matter where the day takes you – ideal for running, cycling, tennis, fishing, gardening, hiking, camping, and safari activities.
---
#3.
TMH55 Mashup Airflo Hat from Tilley
The Tilley TMH55 Mashup Airflo Hat is an eco-friendly hat that incorporates leftover yarns and sustainable materials to create a one-of-a-kind style.
No matter what outdoor climate you find yourself in, this hat combines Guaranteed Life protection with a DWR (Durable Water Repellent) finish, a tuckaway wind cord, and mesh for optimal protection from the elements.
Whether you trek through rain or shine, you can rely on the Hydrofil® moisture-wicking fabric to regulate your body temperature actively.
Additionally, rest assured knowing the OEKO-TEX® certification ensures you will remain comfy and dry while adventuring.
Last but not least, store small objects in the hidden pocket, which keeps your items safely tucked away outdoors.
Dupes for This Hat:
Columbia Women's Bora Booney Sun Hat from Amazon
Columbia Women's Bora Booney Sun Hat is a great alternative for Tilley TMH55 Mashup Airflo Hat.
It's made from 100% nylon and features a drawstring closure and hand wash-only material, making it an excellent choice for outdoor days.
The Omni-Shade materials block UVA and UVB rays to help prevent sunburns and long-term skin damage.
Furthermore, the tight weave construction offers lasting sun protection against the full spectrum of sunshine.
Columbia Women's Bora Booney Sun Hat also specializes in sweat-wicking capabilities.
Due to its Omni-Wick technology, this hat can quickly evaporate and keep you cool, comfortable, and dry.
Lastly, it comes with UPF 50 shielding and a mesh vent panel that can provide ultimate protection and relaxation on hot summer days.
---
Similar Outdoor Gear Brands to Tilley with A Budget Price
Besides dupes for hats, if you love Tilley's gear but want something with a lower price tag, there are still plenty of options.
There are a lot of great Tilley dupe brands out there that can keep you looking and feeling cool during the summer months.
So in the interest of giving you all a little more hat-buying options, we've rounded up some of the best Tilley alternatives.
The outdoor gear band Outdoor Research is a great option if you're looking for a Tilley alternative that's just as rugged and durable.
Founded by Ron Gregg in 1981, Outdoor Research aimed to provide the best outdoor gear.
The story began when Gregg, an avid outdoorsman, and nuclear physicist, found himself on a trip up Denali with an inadequate gaiter, leaving his partner at frostbite risk.
Instead of risking another incident like this, Outdoor Research was born out of the necessity for better outdoor gear.
Since then, Outdoor Research has been creating remarkable products for those who enjoy activities ranging from backpacking to mountaineering – their sun hats being the perfect example.
To sum up, Outdoor Research aims to create products that balance both style and function, prioritizing safety and user experience above all else.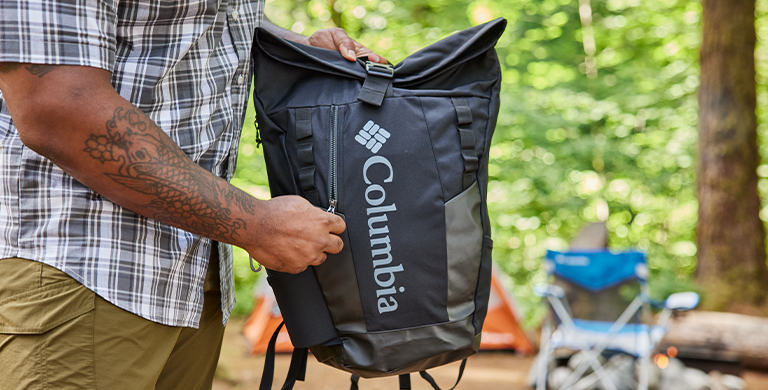 Another great option for those looking for a Tilley alternative is Columbia.
Established in 1937 by Gert's parents, this family-run business is passionate about the outdoors and creating top-of-the-shelf clothing and products.
To make it easier for everyone to get out there and explore nature, Columbia has made several technological breakthroughs, such as Omni-Wick and PFG Uv Proof.
Columbia's extreme standards for quality are second to none, ensuring their products can last through years of adventures.
Any challenge or activity you can think of, like hiking, fishing, hunting, camping, climbing, shredding, or paddle boarding – Columbia has been there and done that with you in mind.
---
Final Words
Sun hats are essential for outdoor activities and Tilley's Sun Hats are some of the most popular on the market.
However, if you're looking for something a bit more budget-friendly, we hope this guide has helped you search for dupe options to help keep you cool and comfortable during summer days!