An oversized plaid scarf is all the rage this winter, and for a good reason.
They provide a welcome pop of color and pattern in an otherwise drab winter wardrobe and can instantly transform any outfit into something chic and elegant.
But oversized plaid scarves are not just for fashionistas; they can also be an excellent choice for women who want to achieve a mature and sophisticated look.
The key is to choose a scarf in a classic plaid pattern and pair it with understated clothing in neutral colors.
We collect 10+ oversized plaid scarves that will let any woman can effortlessly achieve a polished and stylish look. Keep Reading!
---
Our Top 3 Oversized Plaid Scarf Collections
After hundreds of searching and comparison, we offer these top 3 oversized plaid scarf patterns we like.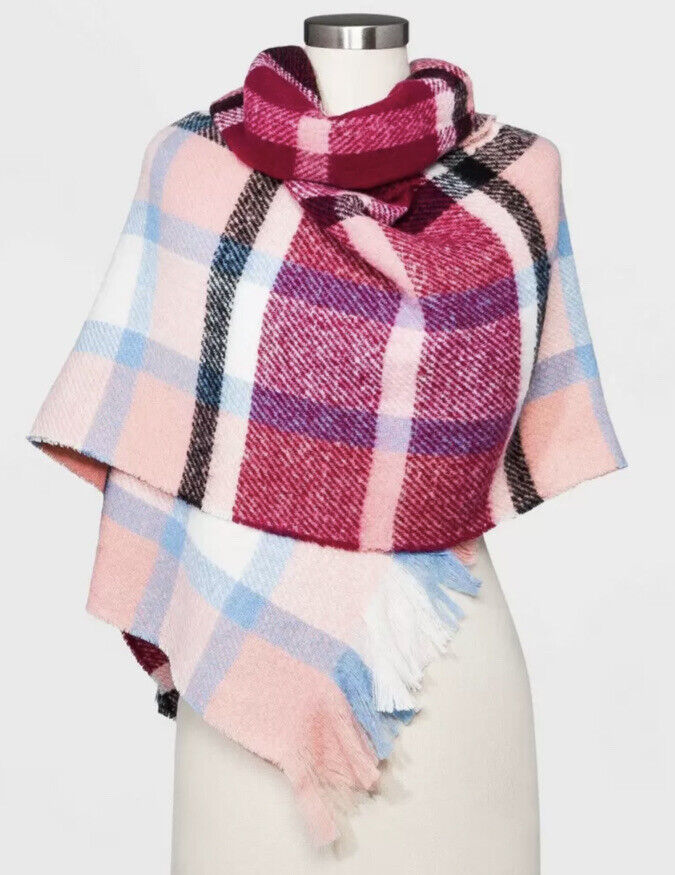 Women's Plaid Brushed Oversized Blanket Scarf in Rose via eBay
This dark rose, baby blue, and light pink check scarf are perfect for showing your feminine side while still looking sweet.
Whether pairing it with jeans and a sweater or a dress and boots, this scarf is the perfect way to stay warm and look chic all season long.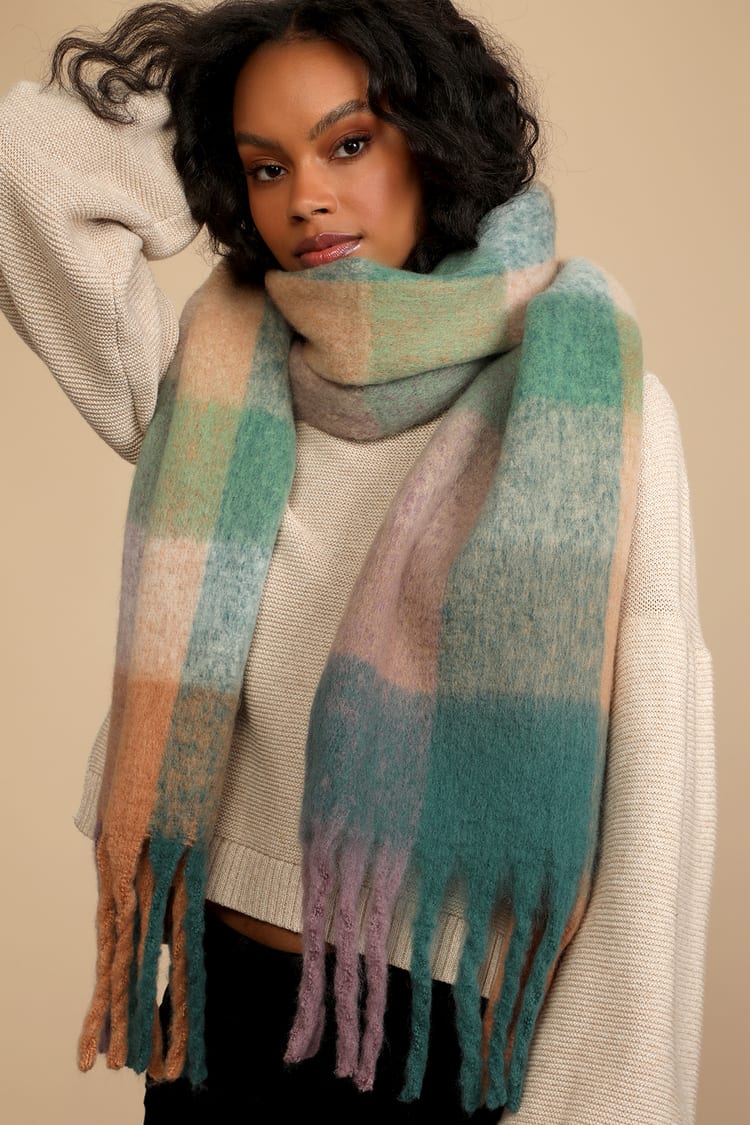 Peak Scenery Green Oversized Scarf from lulus
We love the warm pumpkin yellow and different shades of green with a cool undertone.
Not only is it a beautiful color contrast, but it also looks great with any colo season outfit.
Fall Color Pattern Piper Plaid Scarf from freepeople
Try a mustard yellow or deep dark green if you're looking for something a little different than the traditional color check. This scarf is the perfect way to add a pop of color to your winter wardrobe.
The mustard yellow and deep dark green colors are eye-catching and unique, and they'll help you stand out from the sea of red and pink scarves everyone else is wearing.
– More Options to Find for Oversized Plaid Scarf –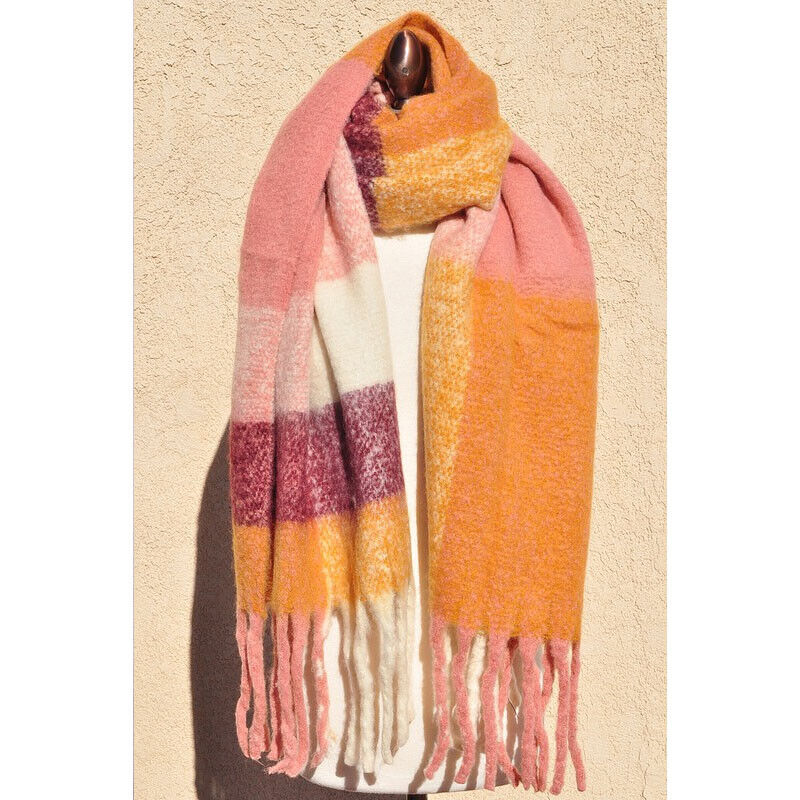 Giant Checker Plaid Winter Boucle Cozy Scarf from ebay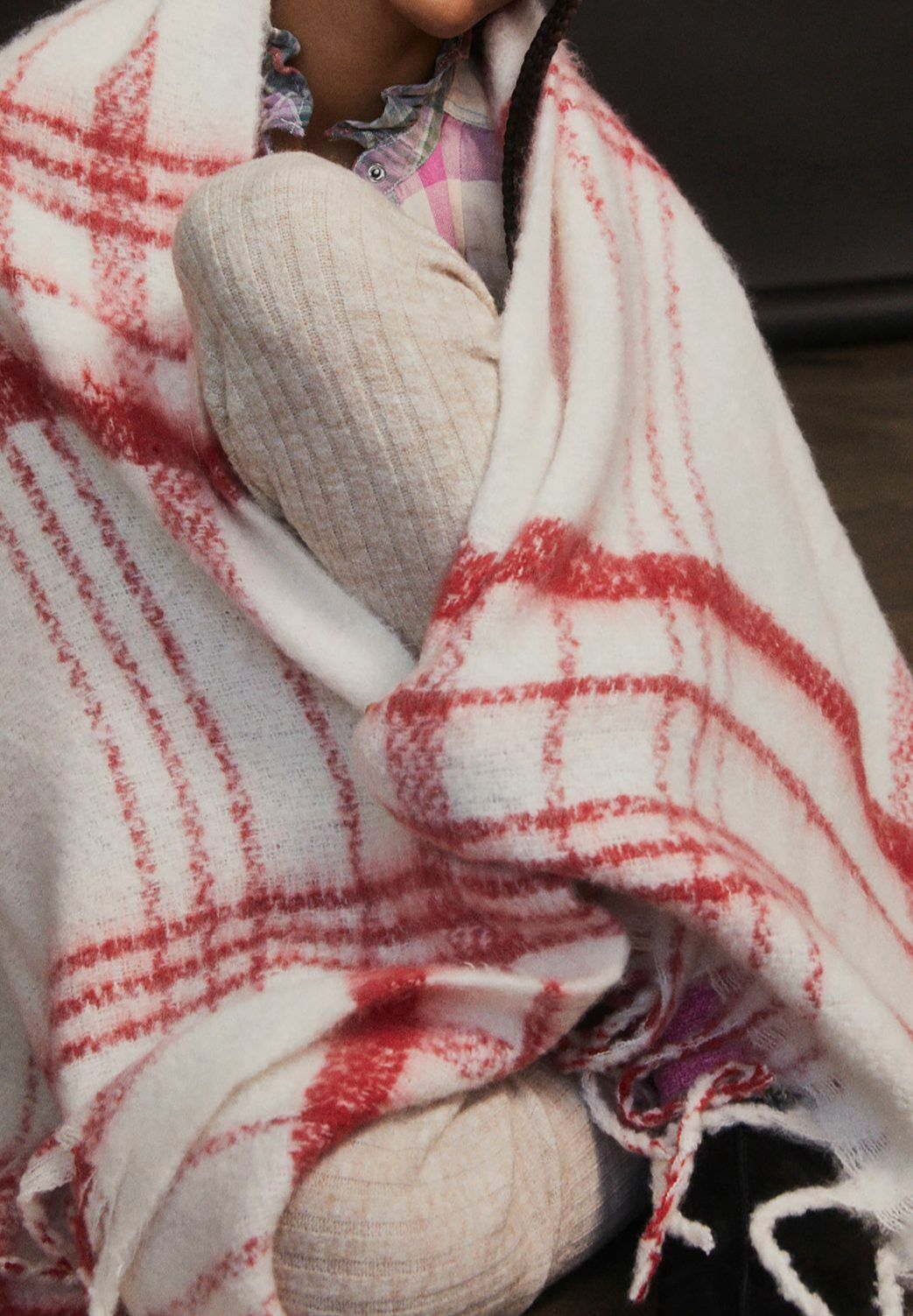 Free People Women's Ivory Plaid Scarf from ebay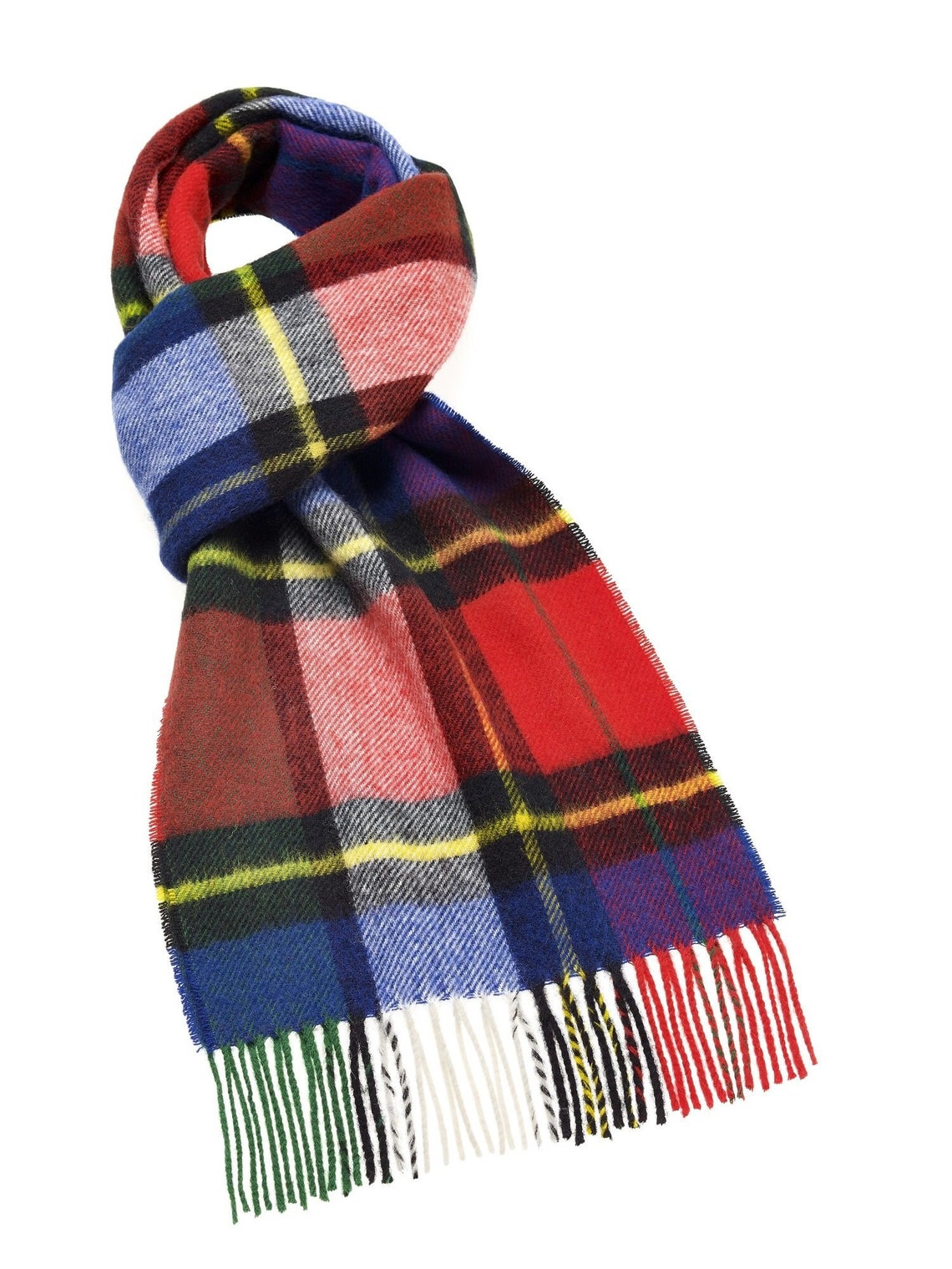 BronteMoon Madison Tartan Merion Lambswool Check Scarf from esty
Gray & Red Oversized Blanket Scarf from luxurydivas
ACNE STUDIOS Logo-Print Checked Wool Scarf from mrporter
---
Final Words
An oversized plaid scarf is the perfect way to add a touch of elegance to your winter wardrobe.
They are warm and endlessly stylish, making them a great choice for any woman who wants to look her best during the colder months.
If you're looking for more information on how to stay fashionable in winter, be sure to check out our website. We'll help you stay chic all season long!