It's that time of year again! The weather is getting warmer, the sun is staying out longer, and everyone is beginning to think about their summer plans. If you're like most people, those plans probably include spending some time at the beach or pool.
But what if you don't have a swimsuit? Never fear! You can still enjoy the water without one. All you need is to find the right alternative clothing.
3 Simple Rules You Should Know When Choosing Alternative Clothes for Swimsuits
Here are three simple rules to keep in mind when choosing clothes to wear instead of a swimsuit:
The Fabric Should Be Water-Resistant
The first rule of thumb when choosing alternate apparel for swimming is to make sure the fabric is water-resistant. This will help ensure that your clothes don't get soaked through and become uncomfortable or heavy. There are a variety of fabrics that are suitable for this purpose, such as nylon and polyester.
It Should Fit Your Body Snugly
The second rule is that your clothes should fit your body snugly. This will help reduce drag as you move through the water.
It also prevents your clothes from coming off in the event of a sudden impact on the water. For this reason, it's typically best to choose form-fitting clothing such as leggings or a close-fitting shirt.
It Should be Able to Dry Quickly
The third and final rule is that your alternate swimming attire should be able to dry quickly. No one wants to put on wet clothes, so quick-drying fabrics such as microfiber are ideal.
Additionally, clothing with built-in UV protection will help keep you safe from harmful sunrays while you're out of the water.
---
Alternatives for Swimming without Swimsuits
After considering the above three rules, you're probably wondering what kind of clothes make the best alternatives for swimsuits. Here are a few clothing items that will work well:
Leggings.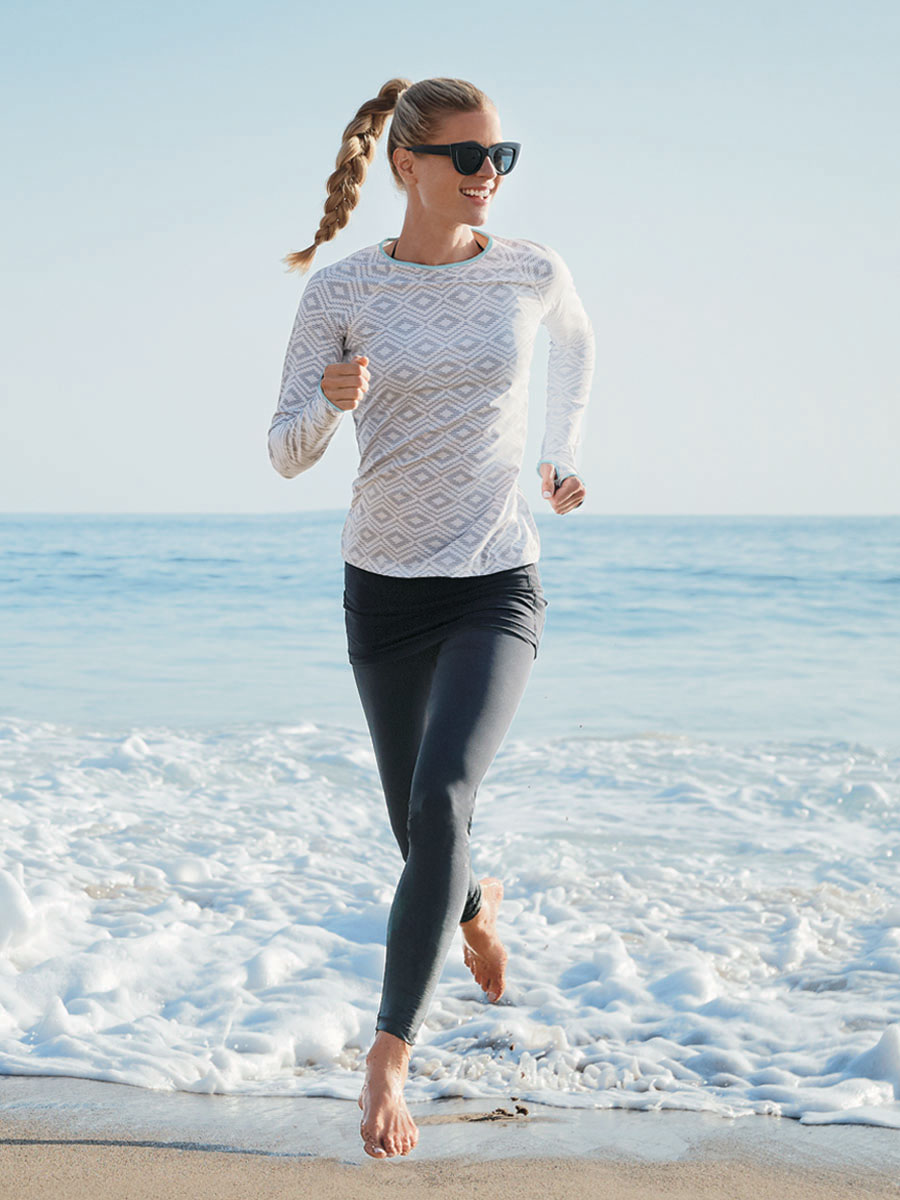 A good pair of leggings can make a great swimming costume, especially if made from a quick-drying material. Add a T-shirt or tank top, and you're good to go.
Not only are leggings more comfortable than swimsuits for many people, but they also provide more coverage, which can be important for anyone who feels self-conscious about their body.
Plus, you can wear them repeatedly—make sure to rinse them out in cold water after each use to prevent them from getting overly stretched out.
2. Workout clothes
Do you have a trusty pair of athletic shorts or a sports tank that you love to wear when you work out? There's no reason you can't also use them as swimwear.
Again, make sure they're made from a quick-drying material so they don't get too heavy when they're wet. And don't forget to rinse them out afterward!
3. A wetsuit or rashguard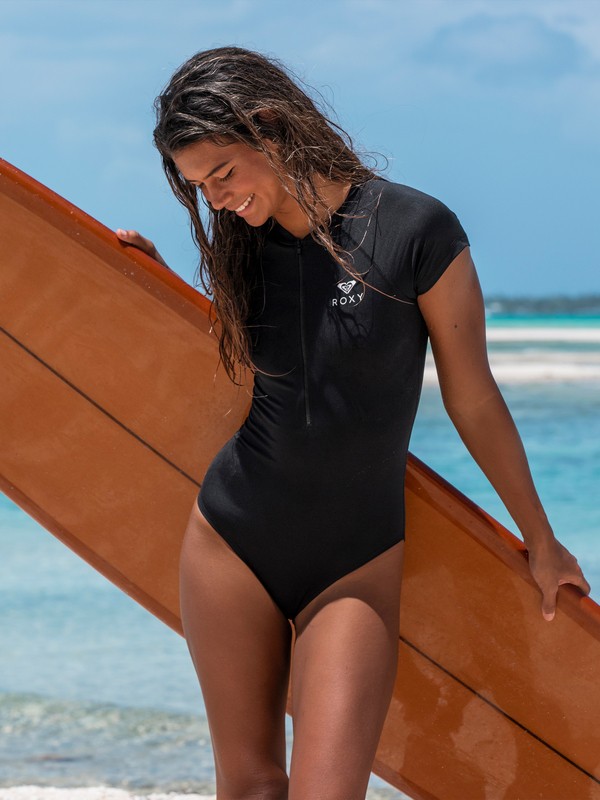 If you do a lot of surfing, chances are you already own a wetsuit—and luckily, these versatile pieces can also double as swimwear on days when you're not catching waves.
Rashguards are another great option; they'll protect your skin from the sun and from any potential scrapes or scratches when you're in the water.
And like leggings and workout clothes, they can always be worn again for their intended purpose once you're done swimming for the day.
---
FAQS
1. Can You Wear Dri-Fit Clothe For Swimming? (Yes.)
The answer is yes—you can swim in Dri-Fit clothes. In fact, many people prefer to swim in Dri-Fit clothing because it dries quickly and doesn't get heavy when wet.
Just make sure you choose a snug-fitting shirt or pair of shorts so they don't come off in the water.
2. Can You Wear Demin Jean Shorts for Pool?
Sadly no. Denim Jean shorts are not a good choice for swimming because they're made from a heavy fabric that will absorb a lot of water and become very heavy.
Additionally, the sharp edges of the denim can be uncomfortable when wet and can also cause chafing.
---
Conclusion
Following these three simple rules will help you choose the perfect alternative clothing for your next trip to the beach or pool!
There's no need to spend money on a new swimsuit every time summer rolls around— with a little creativity, anything can double as swimwear in a pinch!
So next time you find yourself caught without a bathing suit, remember that leggings, workout clothes, and even wetsuits can all work in a pinch. Now get out there and enjoy the water!