It's no secret that hats and cardigans are a winter fashion staple. But with so many different styles of hats and cardigans out there, it can be tricky to know how to put them together in a way that looks good and keeps you warm.
Never fear! Here are six tips to help you choose the perfect hat to wear with your cardigan this winter.
1. Color: Be Same or Be Complementary
Choose a hat that is either the same color as your cardigan or a complementary color.
For example, if you're wearing a cream or light blue cardigan, you could wear a cream or light blue hat or a hat in another mild color like white, silver, or grey.
If you're wearing a brown cardigan, try pairing it with a hat in another warm color like red, orange, or yellow.
2. Style: Let the Cardigan Decide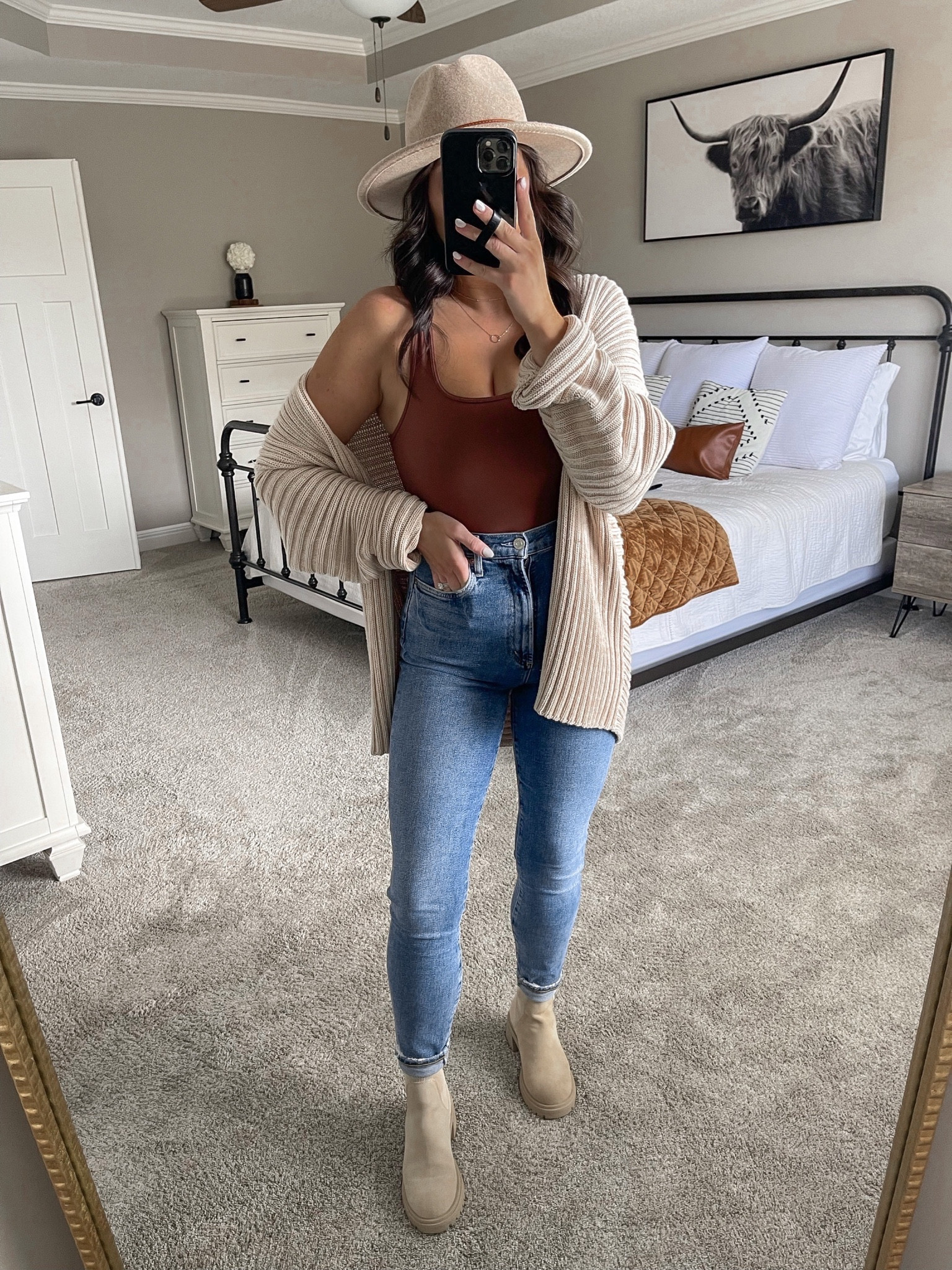 The style of your hat should match the style of your cardigan. The accessories you choose should never overpower the garment they are paired with.
If you're wearing a casual cardigan, choose a casual hat like a beanie or toboggan.
If you're wearing a dressier cardigan, choose a dressier hat like a fedora or cloche.
3. Texture: Go Simple
Make sure the texture of your hat compliments the texture of your cardigan. Overly complex hats can make your look busy and overwhelming.
If your cardigan is made of a smooth fabric like wool or cashmere, pair it with a hat that has some texture like fur or yarn.
If your cardigan is already textured, choose a smooth-bodied hat to balance it out.
4. Temperature: At Home Or Outside?
If you're heading outside for the day, choose a hat that will provide adequate warmth and protection from the cold weather.
Consider how cold it is outside and choose a hat accordingly. If it's very cold, you'll want to choose a warmer hat like a knit cap or earmuffs. If it's only slightly chilly, you could get away with wearing a lighter-weight scarf wrapped around your head like a turban.
5. Pattern: Feel Free to Try Wave Patterns
Patterns can be tricky to coordinate, but don't be afraid to try something wild! Patterned hats can add visual interest to an otherwise plain outfit.
The oldest hat pattern in western history is the wave pattern, which has been used on hats since the early 19th century.
A wave-patterned hat pairs nicely with a solid-colored cardigan.
6. Occasion: Casual or Formal?
It's important to consider the occasion you are dressing for when choosing a hat.
A casual beanie won't work for an evening out or a formal event, and a dressy fedora won't look right at the beach.
For example, beanies and toboggans are great for everyday errands and casual outings while fedoras and cloches are more appropriate for dressier occasions like parties or work functions.
Just make sure the occasion you're dressing for matches the level of formality of your outfit.
---
Conclusion:
With these six tips in mind, choosing the perfect hat to pair with your winter cardigans will be easy!
And who knows? Maybe you'll even find some new favorite combinations to wear all season long.